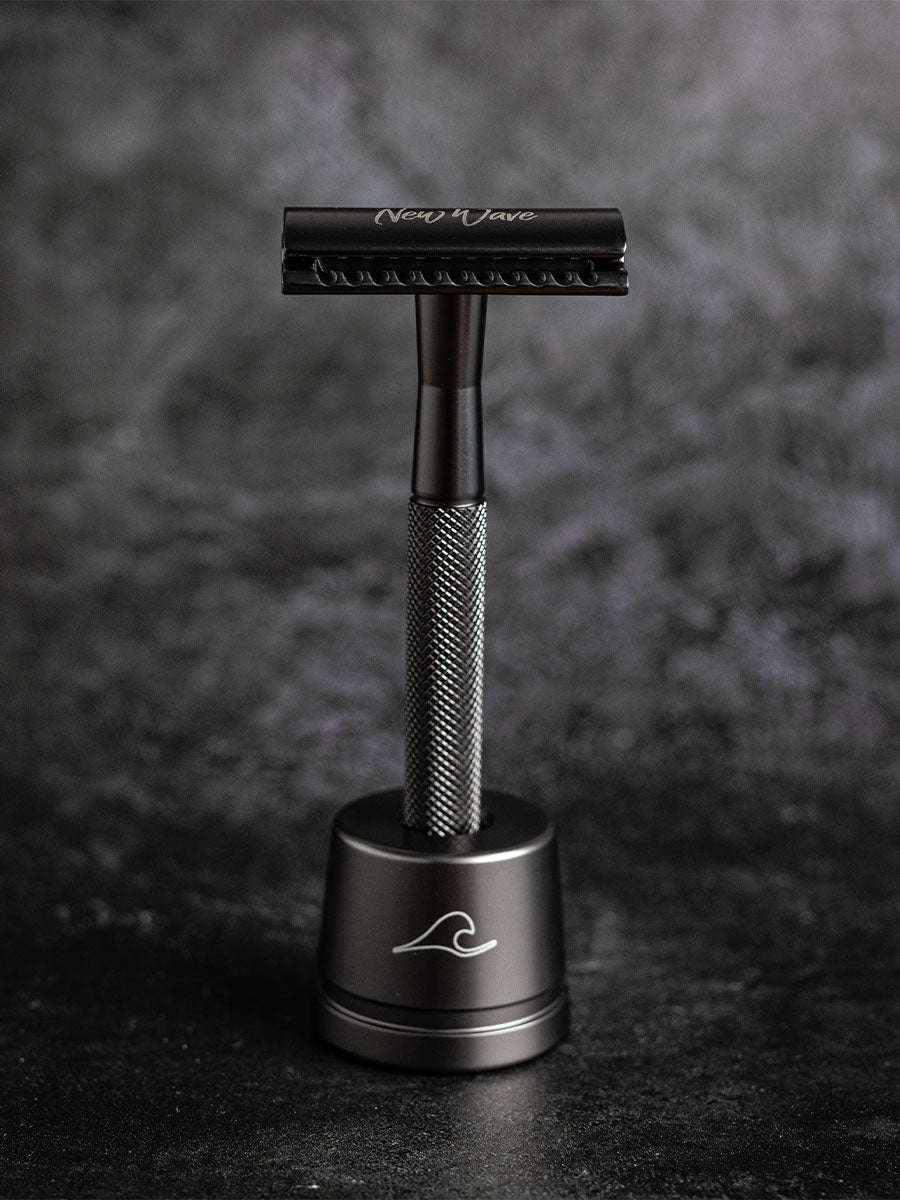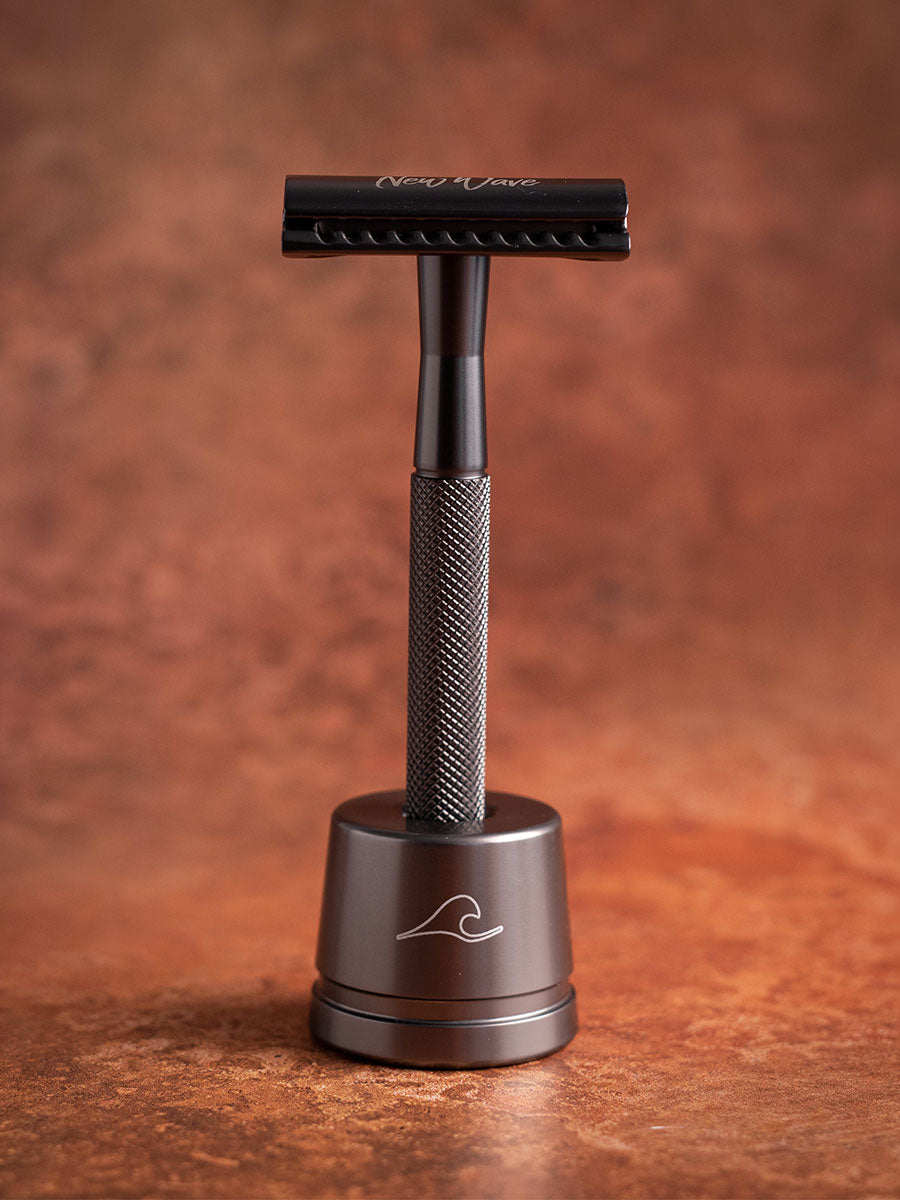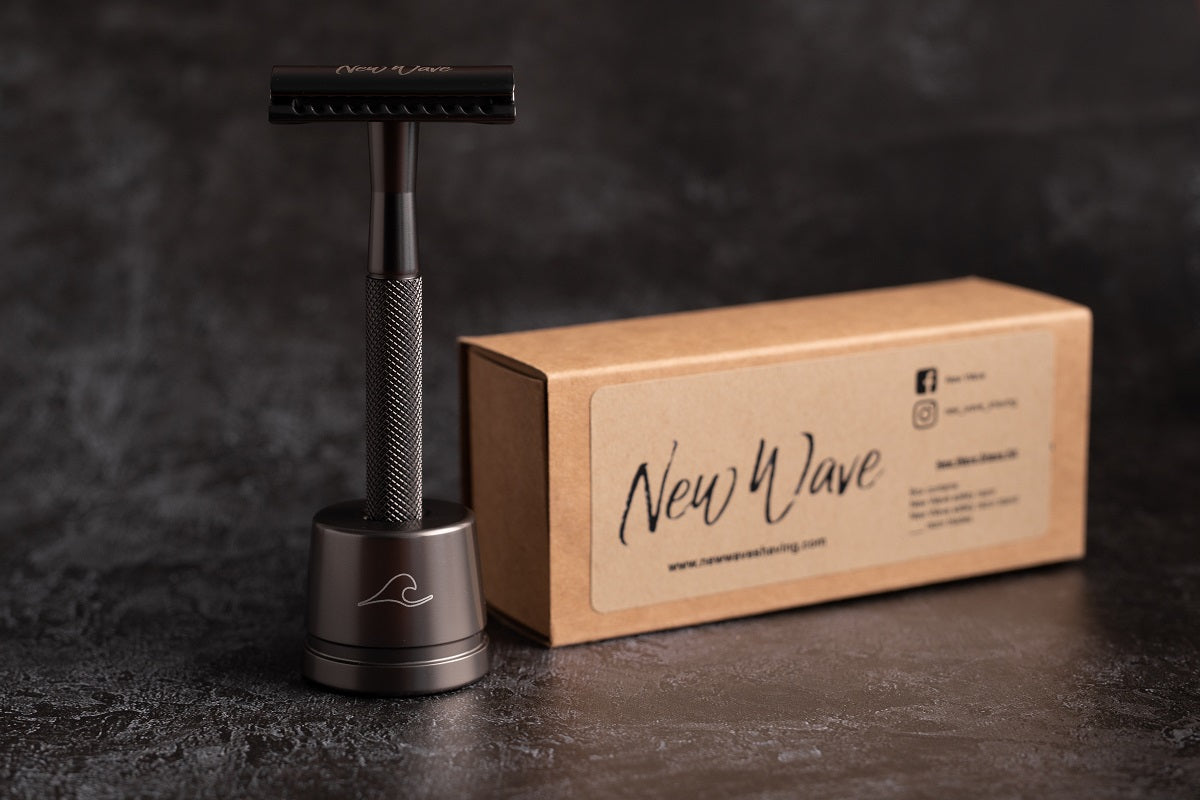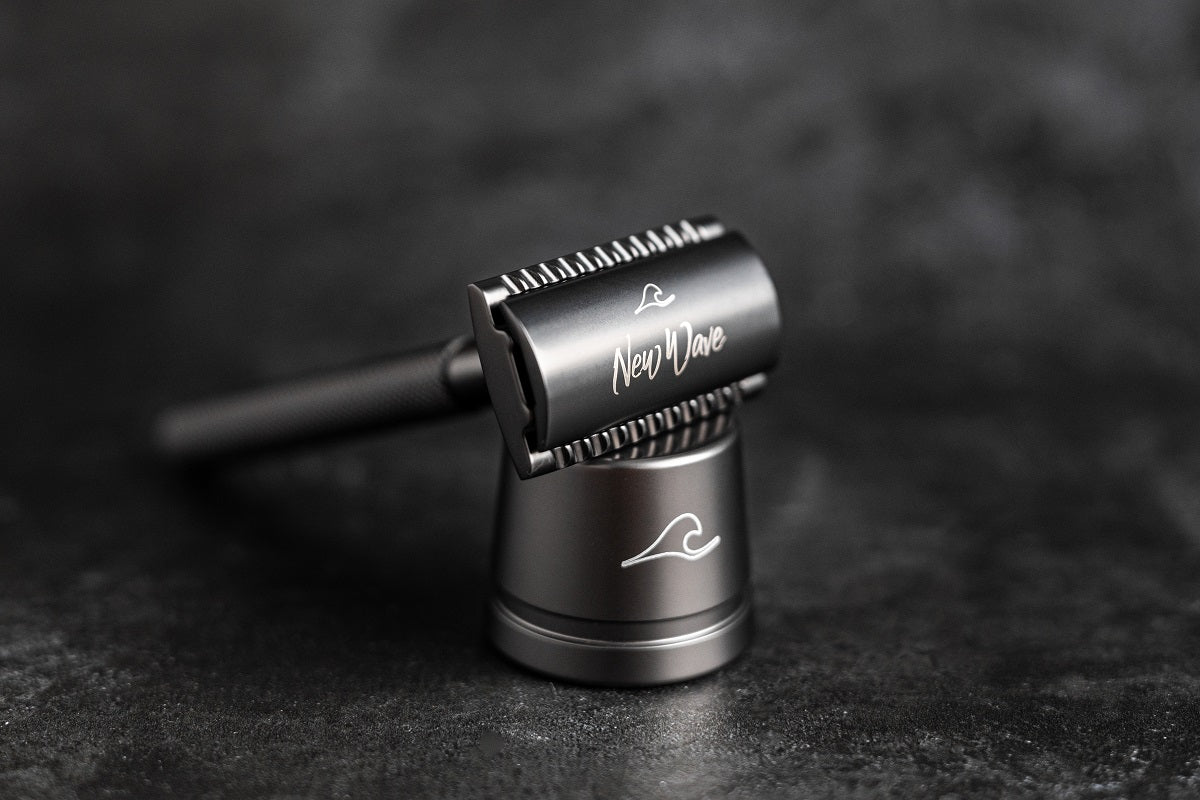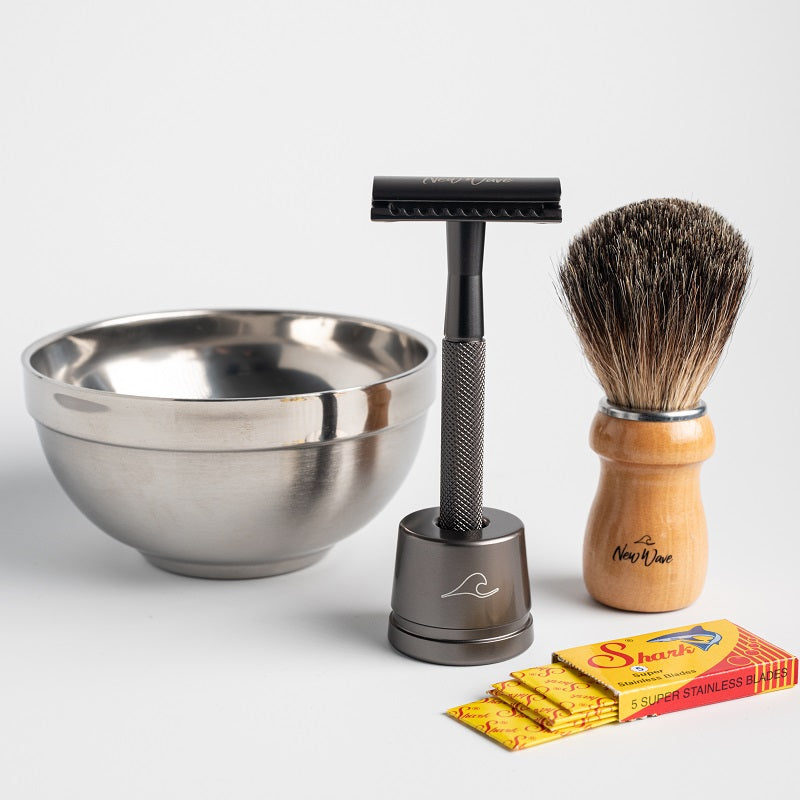 Regular price

Sale price

£19.99

Unit price

per
Part of the Premium Collection, our classic black safety razor has a distinct metallic sheen and is engraved with New Wave's minimalistic logo. The beautifully crafted comb-embossed razor head, built with less drag and irritation in mind, results in a close, comfortable shave every time. Zero single-use plastic. Made from 60% recycled metal. Razor head material: Zinc alloy Razor handle: Brass Razor weight: 71.3g Razor size: 11.3cm x 4.6cm Parcel size: 200mm x 246.7mm
Why switch to New Wave?
Slimline head and non-slip handle grip
Made from Long Lasting Robust Metals
Zero Waste, fully recyclable products and packaging
Less irritation
Unisex, Sustainable & Plastic-Free
Zero plastic packaging on New Wave brand products
Cardboard and paper packaging
Parcel size:
200mm x 246.7mm
Assembling a safetyrazor is extremely easy and fast to do, here is how!
Step 1: Take the New Wave safety razor out of the box and place in the palm of your hand.
Step 2: Use one hand to hold the handle and with your alternate hand hold the head of the razor.
Step 3: Turn the handle in an anti-clockwise direction. The head of the razor will begin to come loose from the handle, the head will separate in to 2 parts away from the handle.
Step 4: The blade will eventually be placed within the two parts of the head of the razor.
Step 5: When handling any razor blade do so with caution. Pick the blade up carefully on the blunt ends (short sides).
Step 6: Carefully place the blade in to the razor.
Step 7: Place the comb perforated section of the razor back on to the handle with the comb perforation pointing upwards.
Step 8: Close the two sections of the head, being careful not to touch either of the sharp sides of the blade.
Step 8: Using the handle twist until it is tight.
Step 9: Always remember to use the handle when lifting the razor.
Step 10: Now all that is left to do is shave, enjoy!
Lather up
The best way to enjoy our safety razors is by using our brush bowl and soap collections.
To get a thick creamy lather its simple.
Step 1: Soak your brush with warm water
Step 2: Squeeze excess water out from Brush
Step 3: 'Load' the brush with the soap- this is done by rubbing the damp brush on the soap for about 30-40 seconds
Step 4: Put a small amount of water in the bowl (around a tablespoon)
Step 5: Rotate the loaded brush in the bowl in a figure of eight motion
Step 6: See your lather come alive in around 20-30 seconds and apply to the area to be shaved from the brush
SIGN UP!
New Waves to find out about product launches and offers.